Delivery
Delivery to Melbourne Metropolitan areas (30km fromCBD) is based on the type and size of order.
For small parcel delivery – $35.00
For Large/Pallet delivery – Price on Application
For orders including glass panels – $60 (driver only)
Delivery to areas outside Melbourne Metropolitan areas (+30km fromCBD) is based on the type and size of order.
For small parcel delivery – Price on Application
For Large/Pallet delivery – Price on Application
For orders including glass panels – Price on Application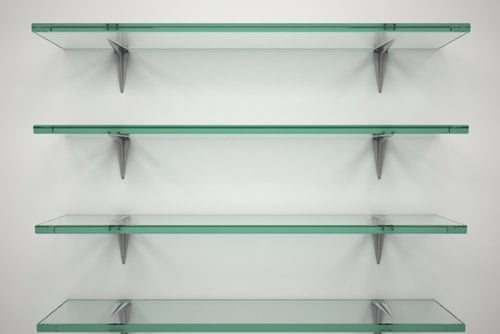 Please Note : delivery prices are indicative only – transportation of glass products requires specialised equipment and delivery vehicles which may vary depending on the delivery requirements of your order.
All delivery orders require a signature on delivery unless, in your judgment, it is safe to leave the goods unattended, in which case we will follow your delivery instructions. We recommend using a business address, or other delivery address which is attended during business hours.
We use local couriers to dispatch most orders. If a signature cannot be obtained your order may be taken to the local post office or a nominated point for collection but please help us keep our prices low by minimising these collections. If premises are unattended a card will be left with instructions on how to arrange re-delivery.
If you ask us to leave goods without obtaining a signature on delivery this is done entirely at your own risk. Title to all products and risk of loss passes to you on delivery and we will not be responsible for any loss once delivered to your instructions.
FRAMELESS WAREHOUSE accepts no responsibility for delivery but may elect to arrange delivery at its discretion and without any liability at the Customer's request and cost.
FRAMELESS WAREHOUSE reserves the right to charge for any delivery.
The Customer shall be deemed to have accepted the delivery and risk in the Products immediately when they are delivered to a carrier or to the Customers nominated delivery address, site or business address whether attended or not ( this also applies also if the Customer postpones collection or refuses to collect the Products).
A document signed by a representative of FRAMELESS WAREHOUSE confirming delivery shall be conclusive evidence of delivery as with any signed delivery docket.
FRAMELESS WAREHOUSE will not be liable for any delay, failure or inability to delivery any of its Products.
FUTILE DELIVERY- If more than 30 minutes is spent in attempting to or effecting delivery or delivery requires more than one attempt, the Customer agrees to pay all costs associated thereto together with administration fee of 10% to cover costs.
Australian Sales Only
We only sell and ship products within Australia. We will not make deliveries outside of Australia.
Handling of Glass
Glass is a heavy commodity, please take care when handling and do not underestimate its weight. You may need someone to assist you when lifting glass depending on the size and weight of your glass panels.
All of the Glass we supply is Safety Glass and has Polished Edges but please follow these helpful tips:
Wear Safety Gloves when handling glass.
Never hold glass above your head or under your arm.
Avoid lifting above shoulder height.
Always be aware of the glass you are handling making sure you don't hit the edges on anything.
Have someone help you lift the glass safely.